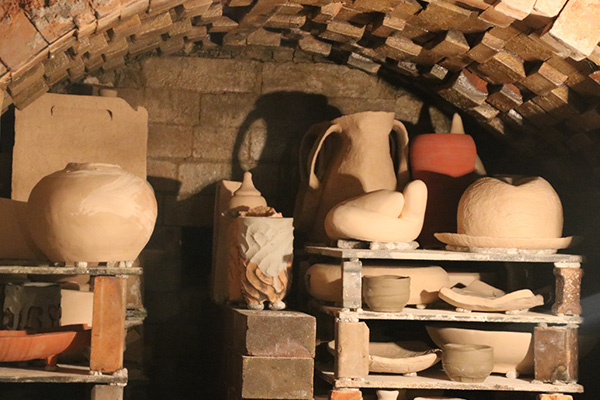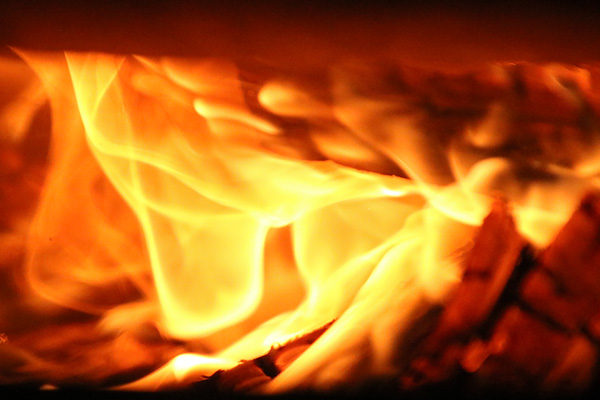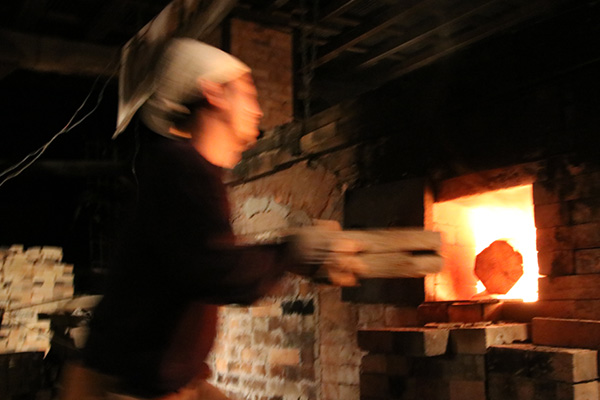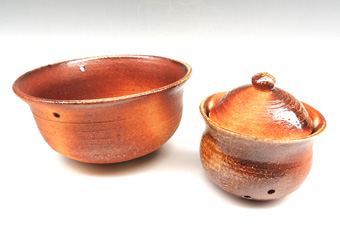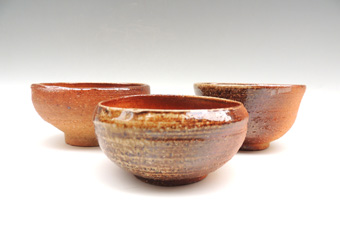 Japanese wood firing event 2022
Date
Oct6th(Thu) to Oct9th(Sun) 2022
Place
Mashiko pottery club- Tochigi prefecture http://mashiko-tougei-club.jp/access.html
Shirogne Ceramic art school, Uzumako Ceramic Art school
Fee
Members participation fee:6000 Yen +Firing Fee (Volume×1.2) Includes wood firing supply fee and delivering fee to Mashiko If you wish to participate in the firing, the fee will be 5500 yen plus firing fee. Accommodation: 4300 Yen for each night(Optional)
(Wood firing) The Anagama kiln (Japanese: 穴窯) is an ancient type of pottery kiln brought to Japan from China via Korea in the 5th century. An Anagama (a Japanese term meaning "cave kiln") consists of a firing chamber with a firebox at one end and a flue at the other. Although the term "firebox" is used to describe the space for the fire, there is no physical structure separating the stoking space from the pottery space. The Anagama is fueled with firewood, in contrast to the electric or gas-fueled kilns commonly used by most contemporary potters. Burning wood not only produces heat of up to 1400°C (2,500 °F), it also produces fly ash and volatile salts. Wood ash settles on the pieces during the firing, and the complex interaction between flame, ash, and the minerals of the clay body forms a natural ash glaze. This glaze may show great variation in color, texture, and thickness, ranging from smooth and glossy to rough and sharp. The placement of pieces within the kiln distinctly affects the pottery's appearance, as pieces closer to the firebox may receive heavy coats of ash, or even be immersed in embers, while others deeper in the kiln may only be softly touched by ash effects. Other factors that depend on the location include temperature and oxidation/reduction. Besides location in the kiln, (as with other fuel-fired updraft kilns) the way pieces are placed near each other affects the flame path, and, thus, the appearance of pieces within localized zones of the kiln can vary as well. The potter must imagine the flame path as it rushes through the kiln, and use this sense to paint the pieces with fire.
To see the works and process Please check out this Video.
https://www.youtube.com/watch?v=qrkj3yDBdSE&feature=related
Schedule
Loadig the kiln: Thursday Oct 6th 10am-6pm
Unloading the kiln: Friday Oct14th 10am-4pm
Works presentation: Oct15th 4:00pm-7pm
Raku Firing & BBQ: Saturday Oct8th 12pm -4pm

Works:
1-There are different kinds of clay at school for Japanese Anagma wood firing. You need to choose the clay and make your desired work(s) by Sep 30th.
2-we will bisque the work(s) and sent them to the Mashiko to load the kiln. 3-The wood firing stars from Oct6th and continue to Oct9th.
If you would like to participate in loading,firing,unloading or any other process during Anagama plan ,please let us  know by Sep 15th.