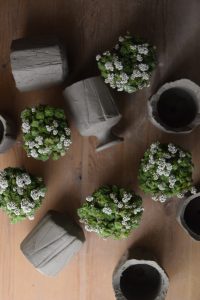 This is a notice of business resumption.
Trial lessons are held daily from 10:30 to 12:00, from 14:00 to 15:30, from 16:30 to 18:00, and from 18:00 to 19:30.
Member classes are held daily from 10am to 12:30 pm, 13:30 pm to 4pm, 4pm to 6:30 pm, and 6pm to 8:30 pm.
It also opened on Wednesdays from January.
We are open except for the year-end and New Year holidays.
I don't know how long it will last, but I hope everyone who came will enjoy it.
When I was taking a walk in the neighborhood the other day, Japanese allspice was in bloom.
A rich scent and small, pretty, shiny flowers.
Keep the blooming appearance in your chest. I'm spending it in my heart.
Bring a small flower to your heart, no matter how tragic the situation.
By feeling the changing seasons with all five senses, I would like to keep the place that is not a tragic world.
Have a healthy life!
Fumio